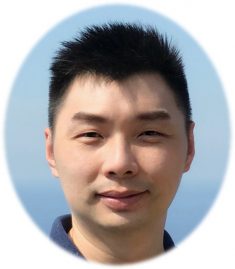 DR FOO JOO PIN
Consultant Endocrinologist and Physician
MBBS, MRCP (UK), FAMS (Endocrinology)
THE DOCTOR
Dr Foo Joo Pin is a Consultant Endocrinologist and Physician, and was the Director of the Diabetes Centre, Changi General Hospital, Singapore. He graduated from the Faculty of Medicine, National University of Singapore, obtaining the Bachelor of Medicine and Bachelor of Surgery (MBBS) andsubsequently trained at various public institutions in Singapore before obtaining his Membership of Royal College of Physicians (United Kingdom). Upon completion of advanced training in Endocrinology, he was conferred a Fellow of the Academy of Medicine, Singapore (FAMS).
Dr Foo was awarded the Health Manpower Development Programme fellowship and was a visiting fellow at the prestigious Beth Israel Deaconess Medical Center and Joslin Diabetes Center, of Harvard Medical School in Boston, USA. During his tenure at Harvard, he was highly involved in clinical and translational research and has published widely in leading international journals on diabetes, obesity, bone health and endocrinology. Dr Foo also serves as a scientific reviewer for several local and international journals on diabetes and endocrinology.
While serving as the Director of the Diabetes Centre, Dr Foo played a major role advancing diabetes care at the tertiary and community level. He was instrumental in establishing an intensive insulin therapy program incorporating a multidisciplinary approach for the treatment of insulin-dependent diabetes. He spearheaded the use of continuous glucose monitoring system at the Diabetes Centre to further optimize glucose control in intensive insulin-treated patients. Besides caring for adult diabetic patients, Dr Foo also established the adolescent transition clinic, which was set up specifically to cater to the special needs of adolescents with diabetes transitioning into adult care. He was also the Program Director of the diabetes telehealth service of the Health Management Unit, Eastern Health Alliance, Singapore and played a role integrating multidisciplinary holistic care to support and care for patients with diabetes in the community. Dr Foo remained a Visiting Consultant to the public institution.
Apart from clinical work in the hospital, Dr Foo is appointed by the Ministry of Health as a committee member in the National Steering Committee for Diabetes and has served in reviewing national strategies for improving care and treatment outcomes for diabetes. He also holds appointment as Clinical Senior Lecturer of Yong Loo Lin School of Medicine, National University of Singapore and has been active in teaching the next generation of young doctors. Dr Foo has been invited to speak at many local and overseas events for doctors and healthcare professionals on diabetes and osteoporosis and has been active in sharing his expertise in management of chronic endocrine conditions with many primary care physicians in the country.
Besides diabetes, thyroid disorders, and osteoporosis, Dr Foo is accomplished with advanced management of various hormonal and endocrine conditions including obesity and metabolic syndrome, calcium and vitamin D disorders, hypercholesterolemia, hypertension, sexual and reproductive health including male androgen problems, female hormonal issues such as polycystic ovarian syndrome and premature ovarian failure, and various pituitary and adrenal problems.
Dr Foo believes that the successful management of diabetes and all chronic endocrine conditionsrequires not only scientifically proven and up to date treatment, but more importantly, a personalized and holistic approach to his patients. To this end, he is patient and approachable, and willing to go the extra mile to understand the needs of his patients. With holistic and advanced specialist-level clinical management, and a keen understanding of his patients, Dr Foo believes that most if not all endocrine conditions can be managed to good clinical outcomes.